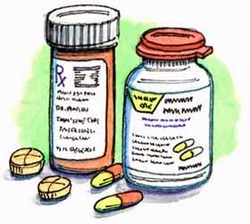 The Medical Model
by
Saul McLeod
published 2008, updated 2014
The
medical model of
abnormal psychology
treats mental disorders in the same way as a broken arm, i.e. there is thought to be a physical cause.
Supporters of the medical model consequently consider symptoms to be outward signs of the inner physical disorder and believe that if symptoms are grouped together and classified into a '
syndrome
' the true cause can eventually be discovered and appropriate physical treatment administered.
Treatment
– On the basis of the diagnosis, the doctor will prescribe treatment such as drugs, psychosurgery or electroconvulsive therapy.
---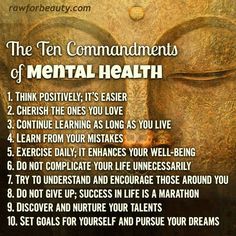 Individual: This therapy involves only the patient and the therapist.
Group: Two or more patients may participate in therapy at the same time. Patients are able to share experiences and learn that others feel the same way and have had the same experiences.
Marital/couples: This type of therapy helps spouses and partners understand why their loved one has a mental disorder, what changes in communication and behaviors can help, and what they can do to cope.
Family: Because family is a key part of the team that helps people with mental illness get better, it is sometimes helpful for family members to understand what their loved one is going through, how they themselves can cope, and what they can do to help.
---
Psychodynamic Therapy
is based on the assumption that a person is having emotional problems because of unresolved, generally unconscious conflicts, often stemming from childhood. The goal of this type of therapy is for the patient to understand and cope better with these feelings by talking about the experiences. Psychodynamic therapy is administered over a period of at least several months, although it can last longer, even years.
Interpersonal Therapy
focuses on the behaviors and interactions a patient has with family and friends. The primary goal of this therapy is to improve communication skills and increase self-esteem during a short period of time. It usually lasts three to four months and works well for depression caused by mourning, relationship conflicts, major life events, and social isolation.
Cognitive behavioral therapy
(
CBT
) is a
psychotherapeutic
approach that addresses dysfunctional emotions, maladaptive behaviors and cognitive processes and contents through a number of
goal-oriented
, explicit systematic procedures.
CBT is thought to be effective for the treatment of a variety of conditions, including
mood
,
anxiety
,
personality
,
eating
,
substance abuse
,
tic
, and
psychotic
disorders.
CBT was primarily developed through an integration of
behavior therapy
(the term "behavior modification" appears to have been first used by
Edward Thorndike
) with
cognitive psychology
research, first by Donald Meichenbaum and several other authors with the label of
cognitive behavior modification
in the late 1970s. This tradition thereafter merged with earlier work of a few clinicians, labeled as
Cognitive Therapy
(CT), developed first by
Albert Ellis
as
Rational Emotive Therapy
(RET) and later
Aaron Beck
.